A Smart Thermostat gives you the ability to control your heating wherever you are, but they also provide the added advantage of saving you money. When integrated into a smart home it detects where you are and when you are due to come back, when you aren't in you heating turns itself off. When you are due to come back home, it comes back on. It also knows when the window has been left open meaning the heating wont come on
control heating on the go
Control your heating wherever you are, stopping off at friends on the way back home? Turn your heating off and set to come on when you leave their house. Controlling your heating on the go means that you no longer waste energy, nor do you come back to a cold home.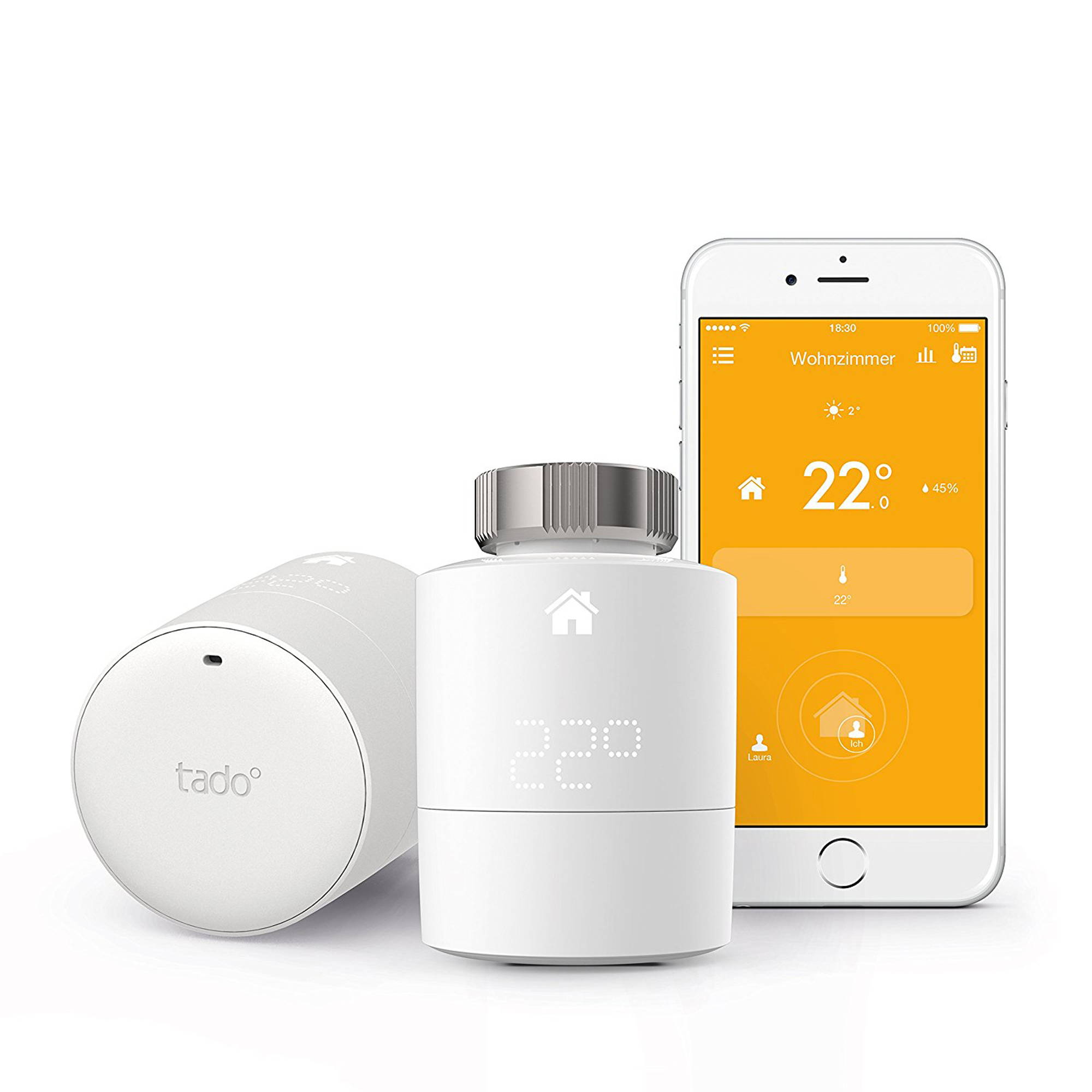 Smart Heating & Energy Package
Save money without having to think about it
Rather than buying individual Smart Home products, make the most out of them by enabling them to work together. These are just some of the possibilities;
Your heating automatically turns on or off when you leave or are due to arrive

Control your heating wherever you are

Activate your heating for each room rather than the whole house
Smart Radiator Thermostat

Installation and Configuration

We sell Individual
Products
We use and sell the best Smart Home products on the market. So whether you simply want to add to your existing Smart Home or want to take small steps in turning your home into a smart home, we can advise you the best way to achieve this.

We create Affordable packages
Although Smart Homes are now more affordable than ever, we understand that turning your home into a Smart Home can be daunting to start with, we have created easy to understand packages so that when the time is right for you can take your next step, and you can slowly, or very quickly turn your home into a smart home. We will ensure your devices work perfectly with each other and will demonstrate how you new devices work

Whether you want your home turning into a smart home, or you would like help installing a smart thermostat or Smart Cameras, or even help you configure your Alexa, what ever the issue, if its 'smart' related we can help. We can help you turn your home into a Smart Home and ensure you know how it works before we leave.
Turn your home into a smart home step by step
Get in touch to find out more!
Whether you have any questions or want a free quote, get in touch and we will happily help. Simply fill out the form below or call us on 07525431779 and we will get back to you